THE CHAPEL OF ALL NATIONS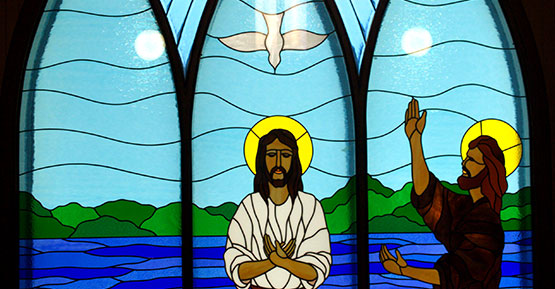 The Chapel of All Nations is located on the southern side of the Anglican Centre, on the Ground Floor. It seats approximately 100 people and is used primarily for private prayer and weddings. It is generally not available for regular weekly services
THE BAPTISTRY

The outside Baptistry is located on the northern side of the Anglican Centre, on the Ground Floor. The facility is available to congregations with prior booking.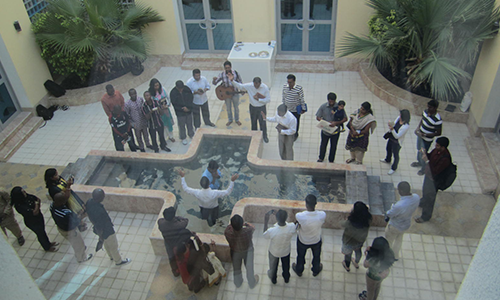 WORSHIP HALLS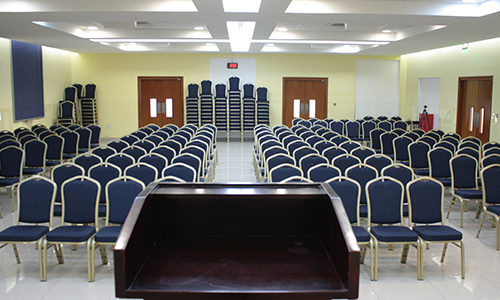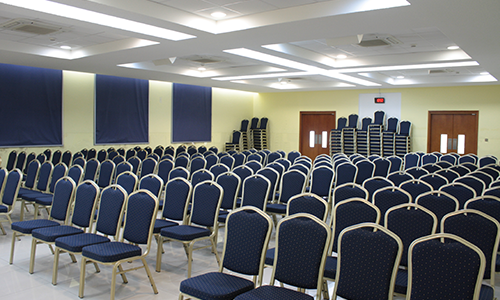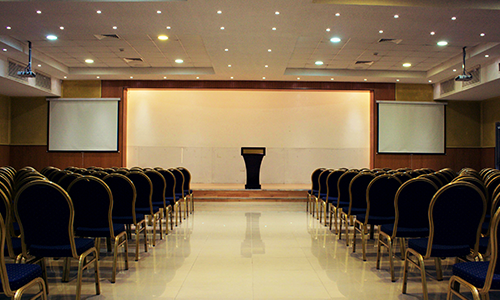 The Anglican Centre has 26 worship halls to cater for the 85+ congregation's and their various needs. The Halls are generally provided with seating, staging, lectern and access to audiovisual facilities depending on the size. The Halls are meant for the use of congregations registered with the Anglican Centre.
Corinth Hall

Corinth Hall is the "Church Hall" for the Centre community. This is where congregations have fellowship, particularly after their services. Food snacks and drinks (hot and cold) can be purchased from the Bakemart concession. On occasions this hall may be hired for special events. Otherwise, it is free for use during the main service times.